Bethel A.M.E. Church
"The Friendly Church on the Friendly Corner"
"Will a mere mortal rob God? Yet you rob me. "But you ask, 'How are we robbing you?' "In tithes and offerings. You are under a curse - your whole nation - because you are robbing me. Bring the whole tithe into the storehouse, that there may be food in my house. Test me in this,"says the LORD Almighty, " and see if I will not throw open the floodgates of heaven and pour out so much blessing that there will not be room enough to store it. Malachi 3: 8-10 (NIV)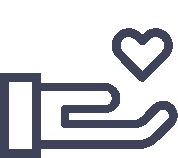 Online Giving
​
Online & Mobile Giving is Easy & Convenient
​
It is fast, easy and 100% secure! We now have two ways to give online or using mobile device. Just click the Cash App or PayPal image on the right of the page or use the Cash App from your mobile device using the cashtag "$bamecg".
​
Our online giving service through the Cash App and PayPay offers convenience for you and security for sensitive banking information. Contributions can be debited from your checking or savings account or processed using your credit or debit card.
​
If you give on a weekly or monthly basis, you can use PayPal to set up recurring contributions. When you travel, illness or other circumstances prevent you from attending services, this service allows your regular contributions to continue on an uninterrupted basis.
​
Some Important Instructions
If you would like your contribution credited specifically towards your tithes, offering and/or a particular church ministry or campaign, please note in the section "For" when using Cash App or the "Special Instructions" box on the donation page using PayPal. If no specific instructions are provided, we will credit your contribution as an offering.
​
Upon completion you will get an e-mail receipt/transaction confirmation. If you do not get this, please contact the church finance office.
​
​
​
​
​
Bethel AME Church has implemented online and mobile giving via our website through GivePlus.
​
To give online just click on the yellow smart phone and give by following the instructions to get started.
​
To give by mobile click the Give Plus symbol and follow the instructions.
​
Please take advantage of the ACH given, directly from your bank to our bank.