Bethel A.M.E. Church
"The Friendly Church on the Friendly Corner"
"Will a mere mortal rob God? Yet you rob me. "But you ask, 'How are we robbing you?' "In tithes and offerings. You are under a curse - your whole nation - because you are robbing me. Bring the whole tithe into the storehouse, that there may be food in my house. Test me in this,"says the LORD Almighty, " and see if I will not throw open the floodgates of heaven and pour out so much blessing that there will not be room enough to store it. Malachi 3: 8-10 (NIV)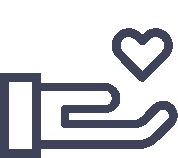 Bethel AME Church has implemented online and mobile giving via our website through GivePlus.
​
To give online just click on the yellow smart phone and give by following the instructions to get started.
​
To give by mobile click the Give Plus symbol and follow the instructions.
​
Please take advantage of the ACH given, directly from your bank to our bank.